Ear
The im
press

ive choice
EARPRESS Pressure Earrings
EARPRESS
Pressure Earrings
The size and location of the keloid will determine the option selected.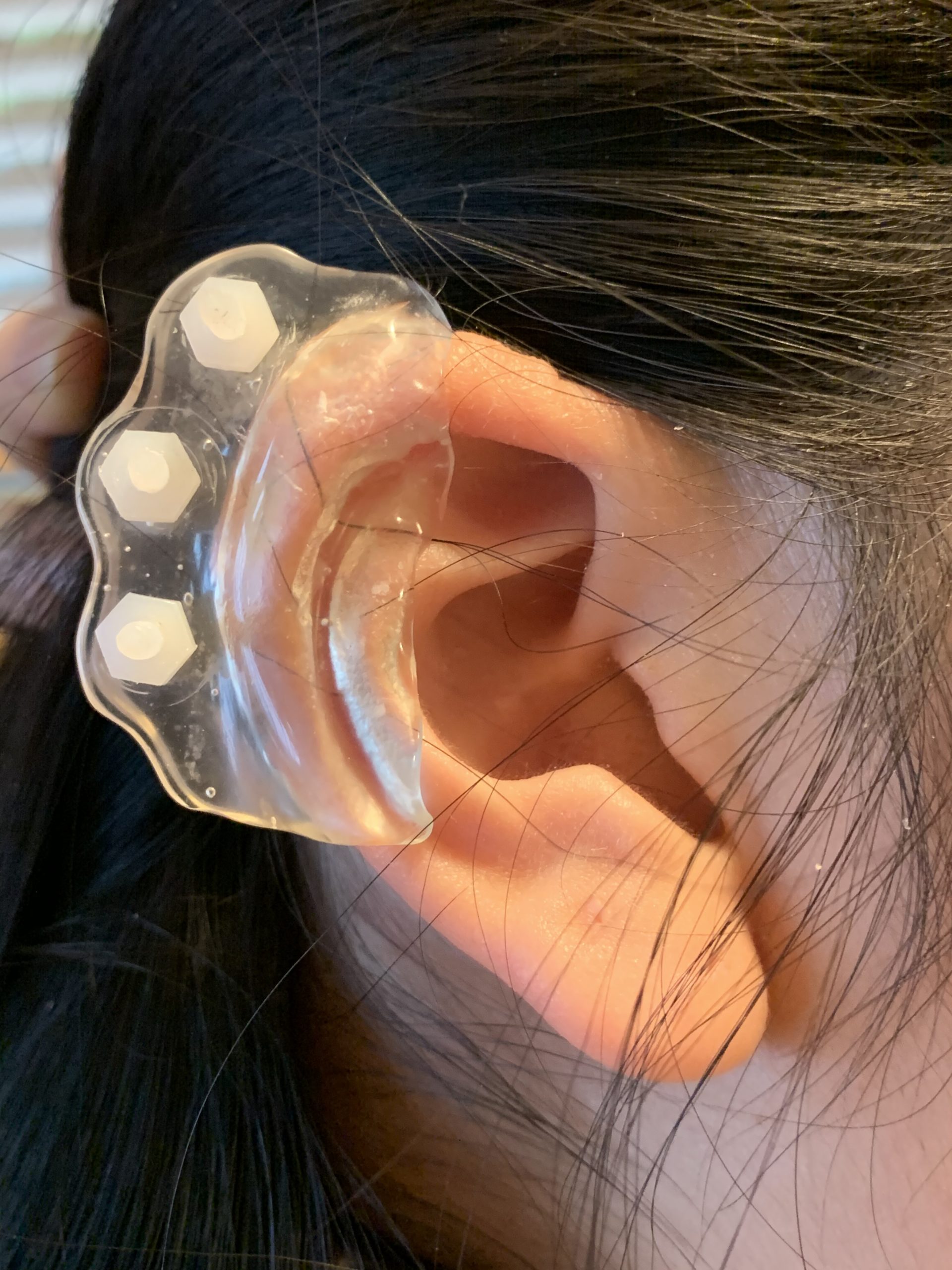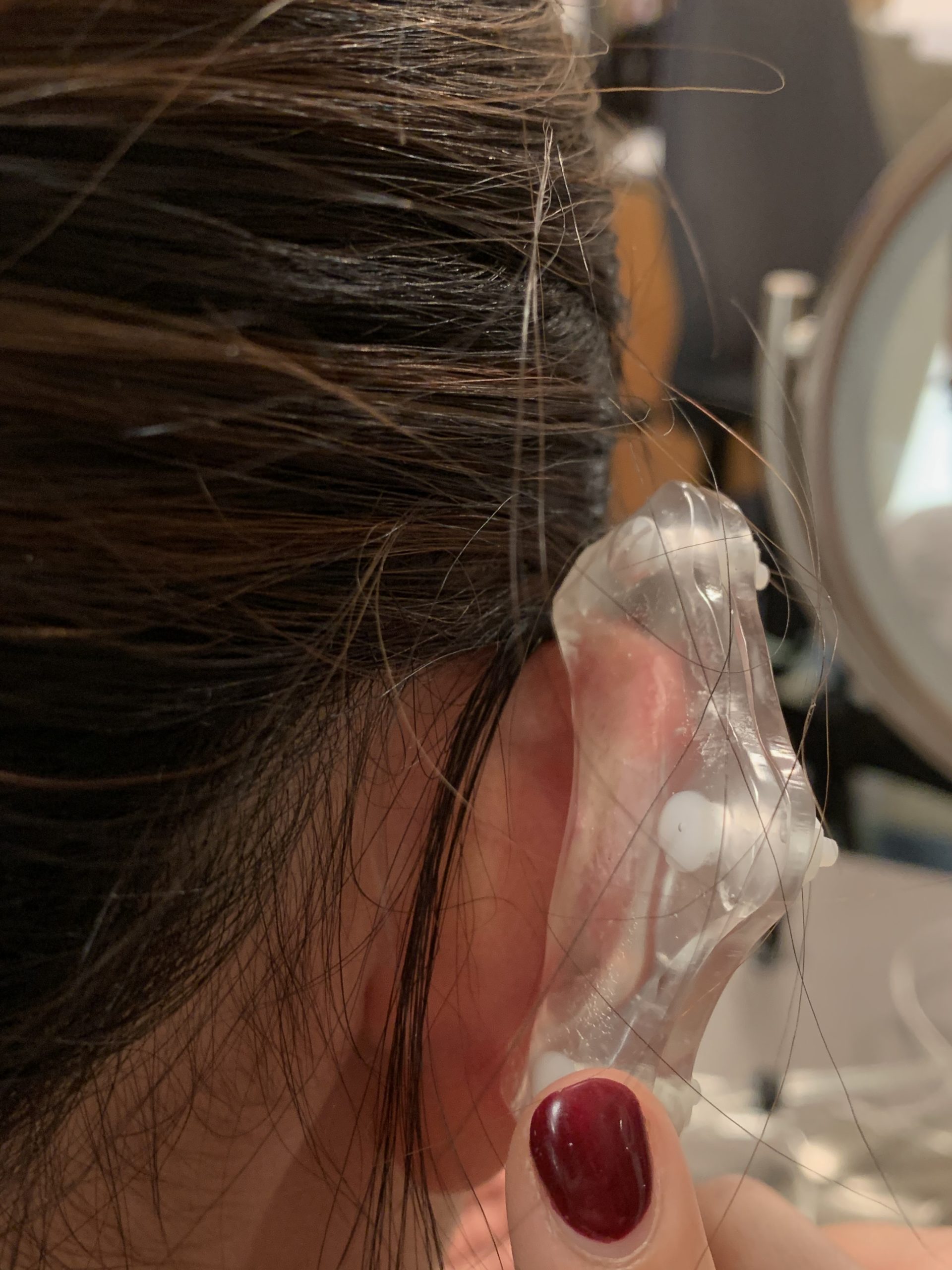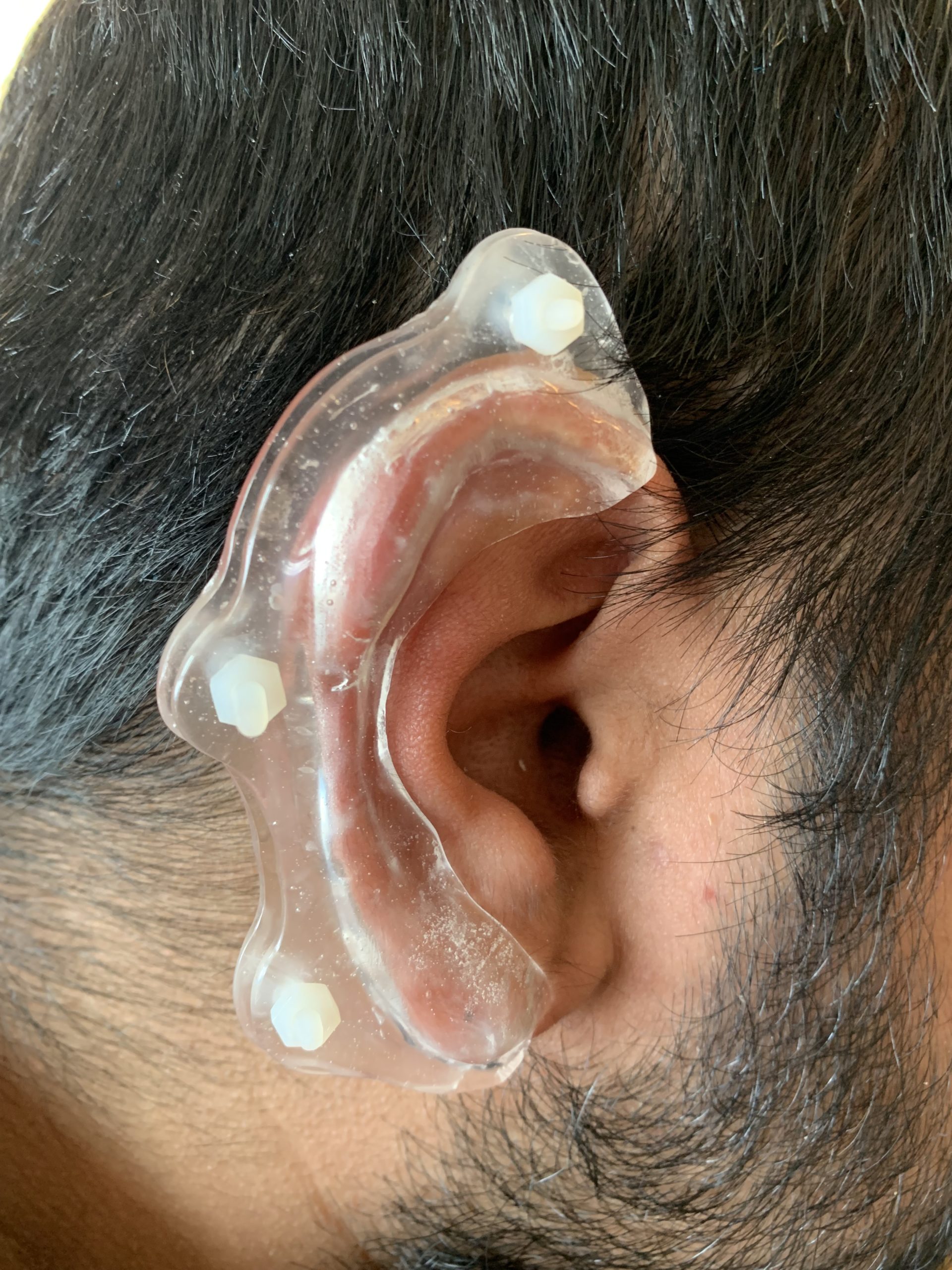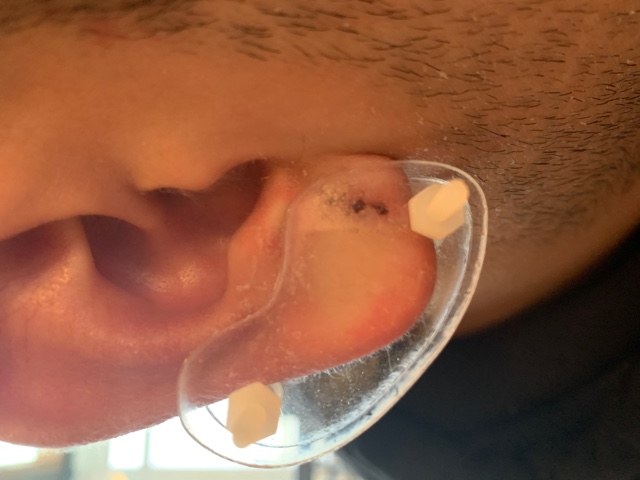 Use sliders in photos below to see application of Earpress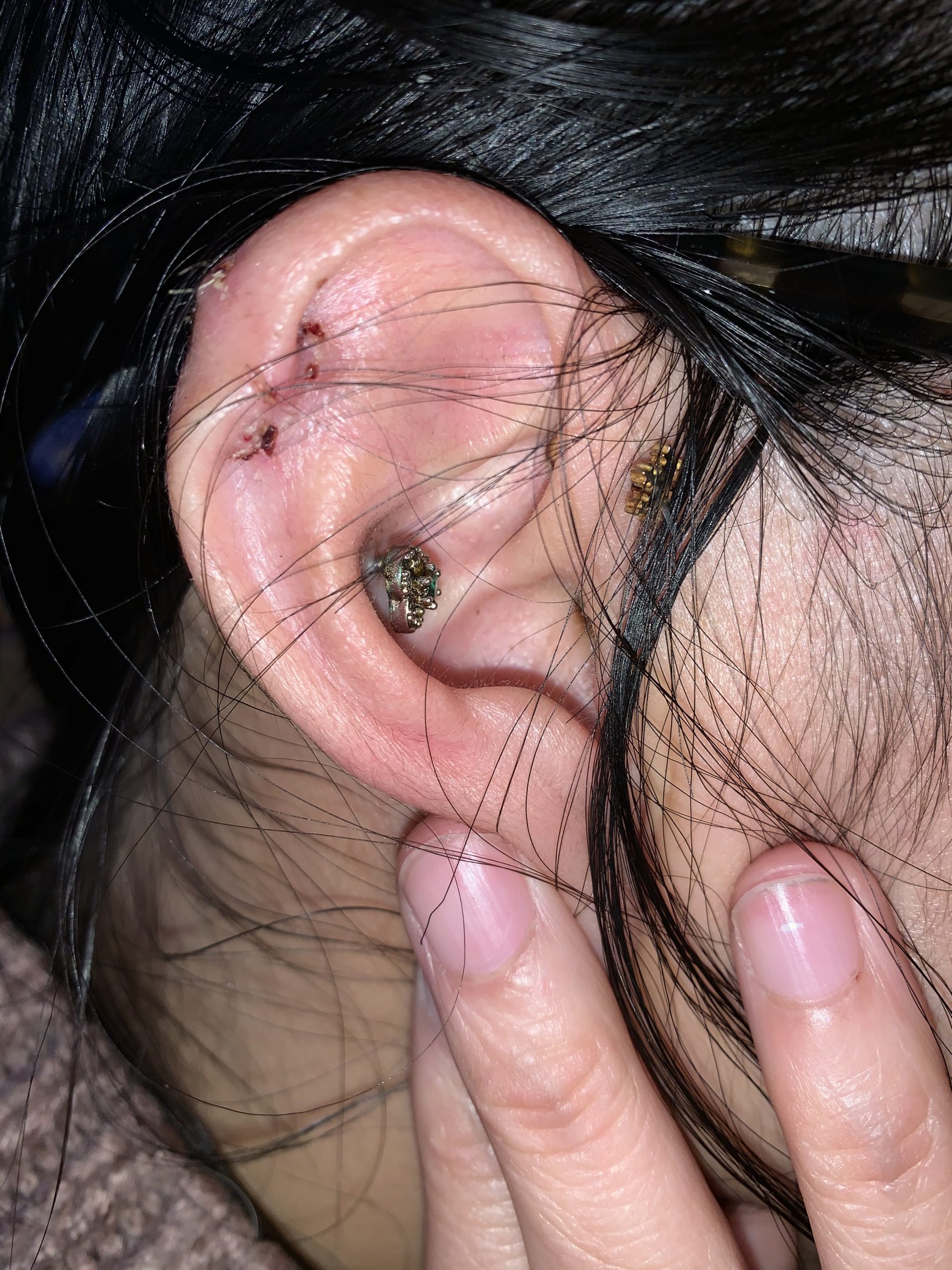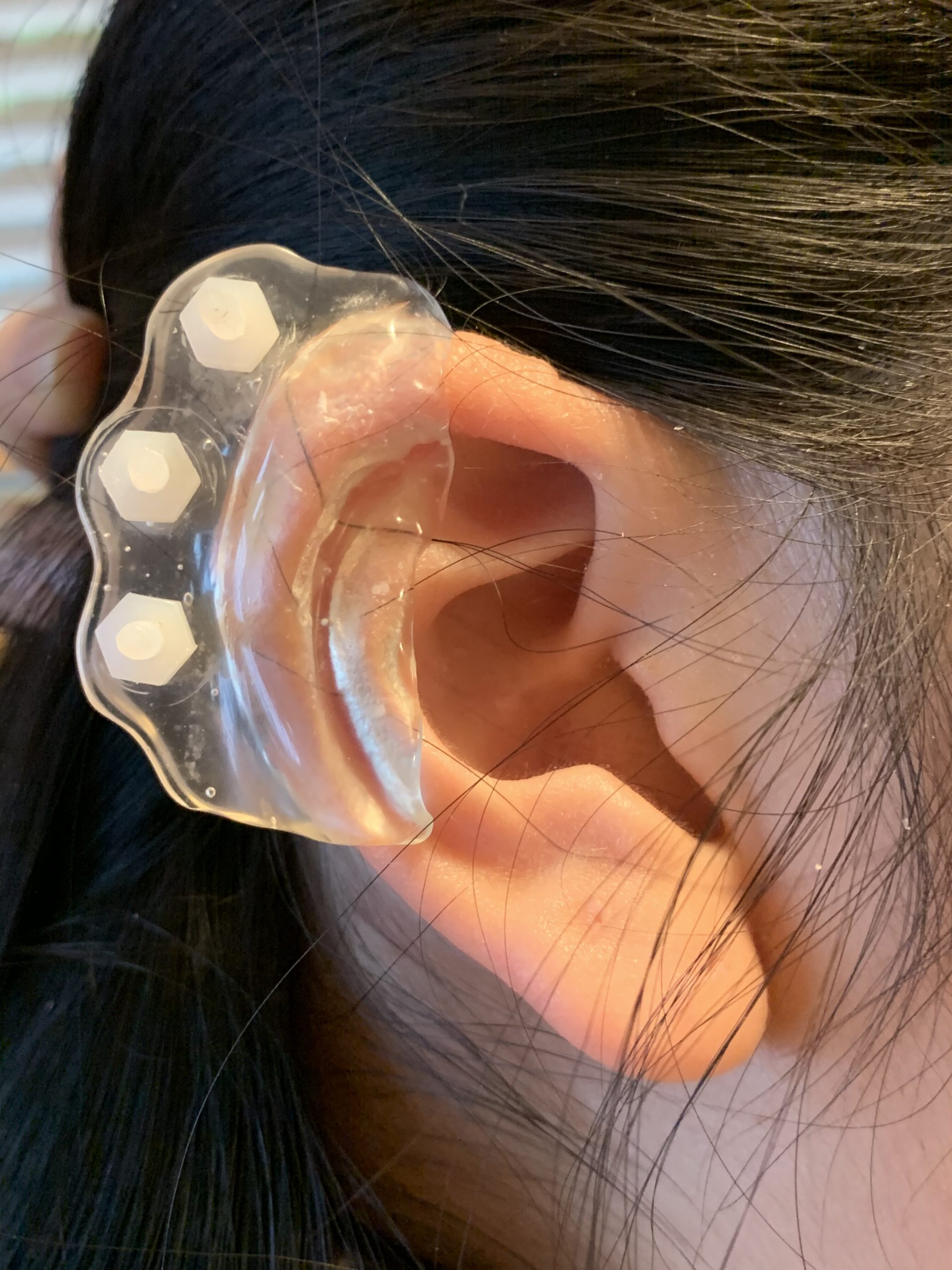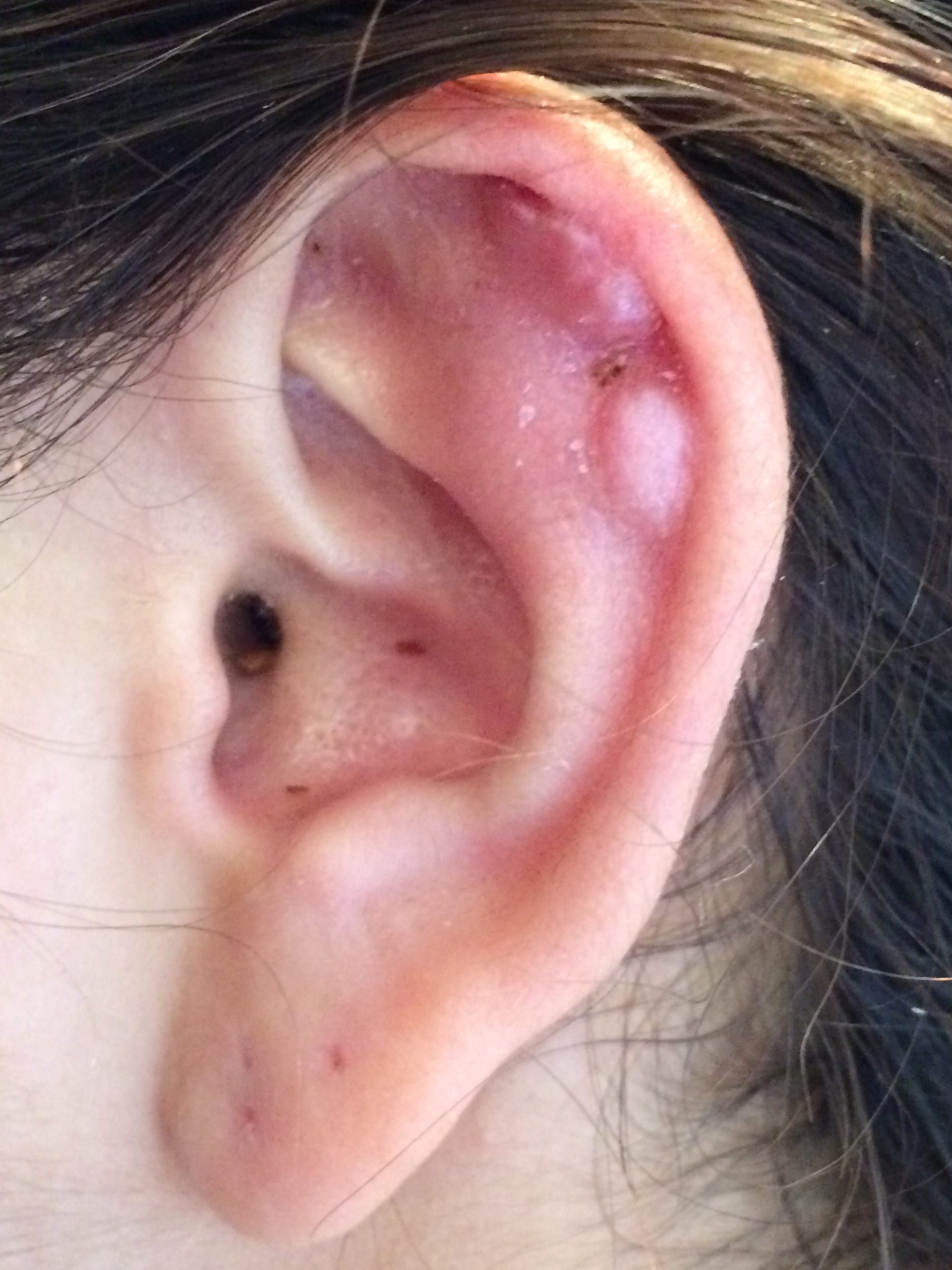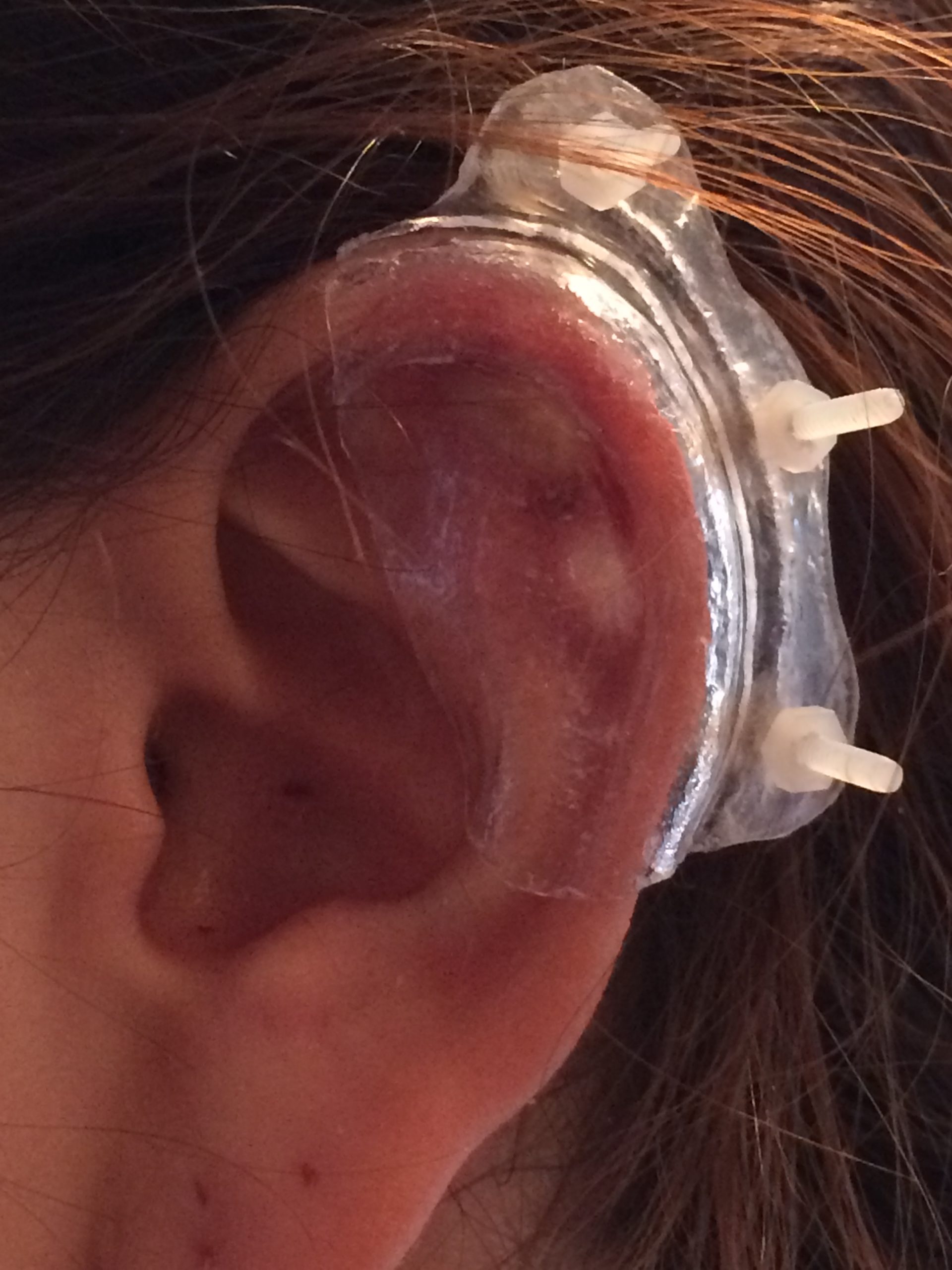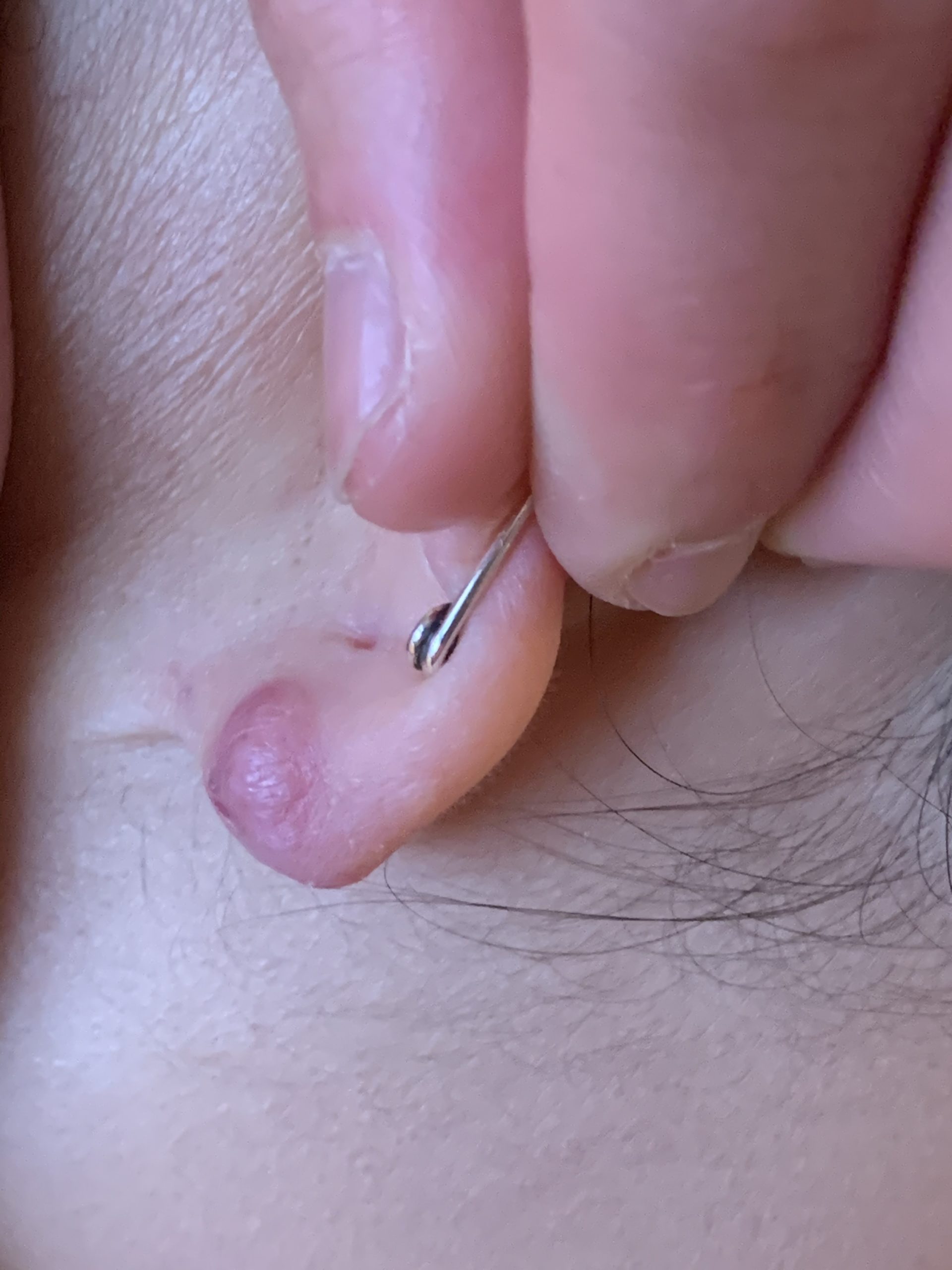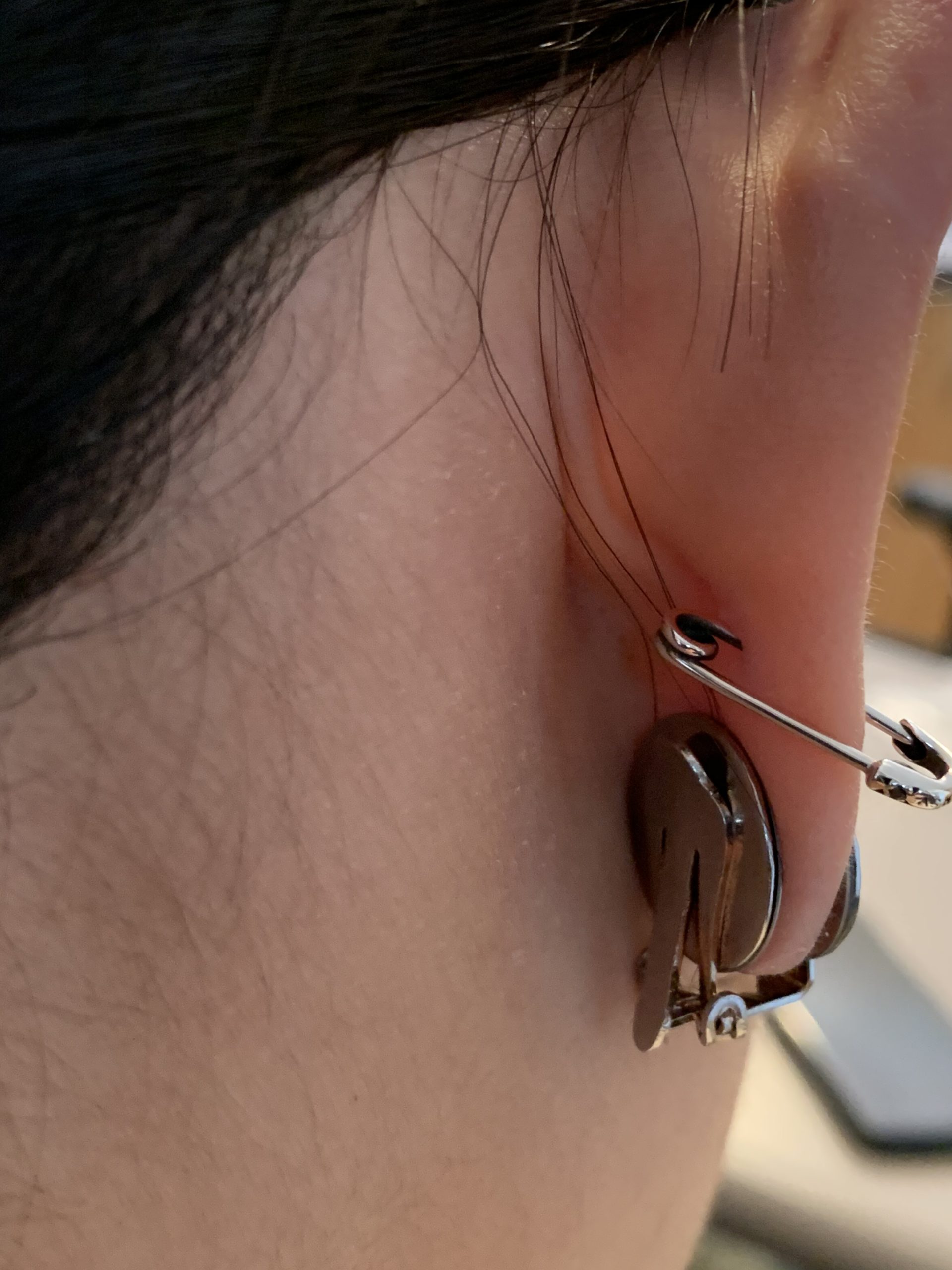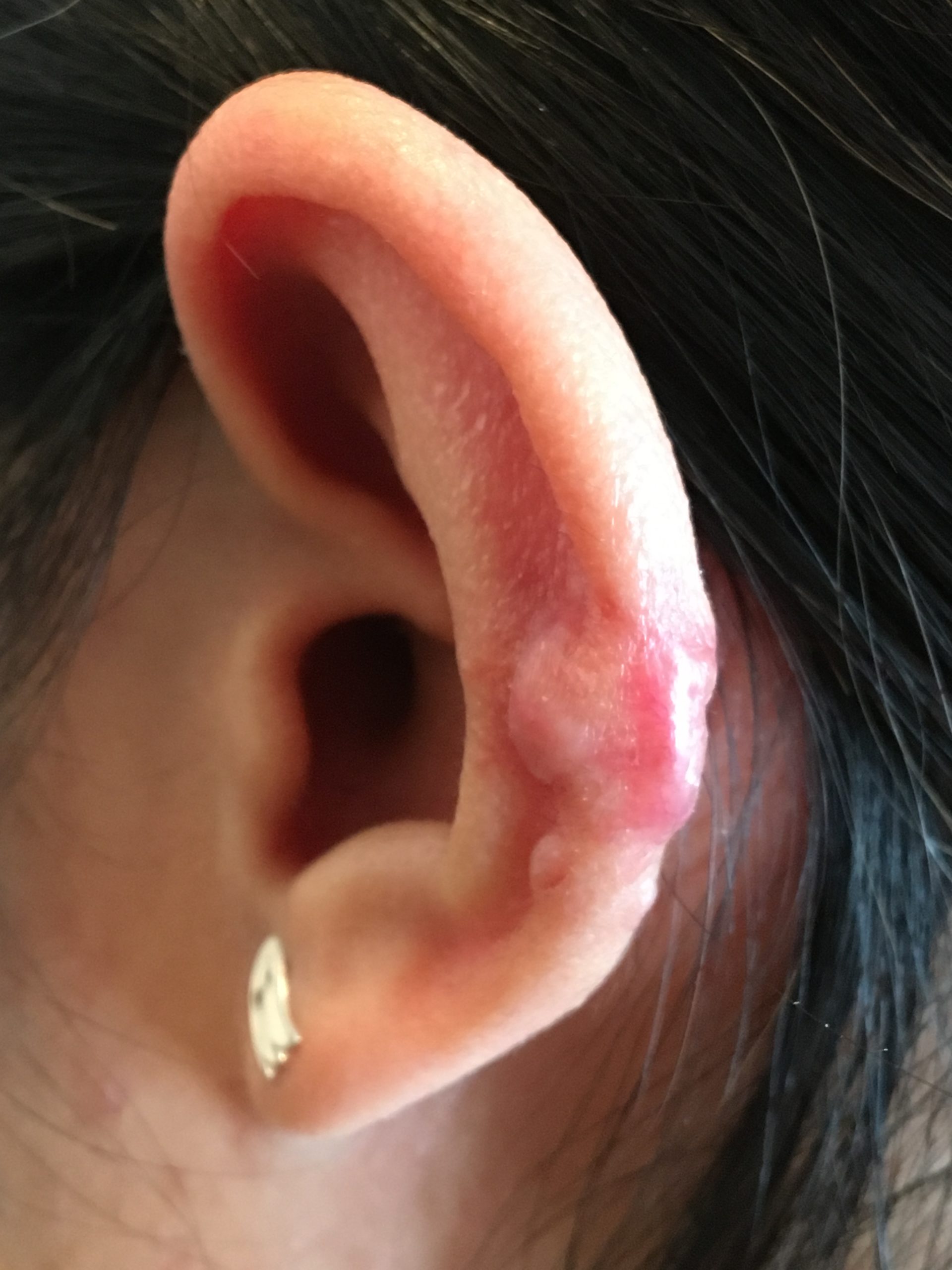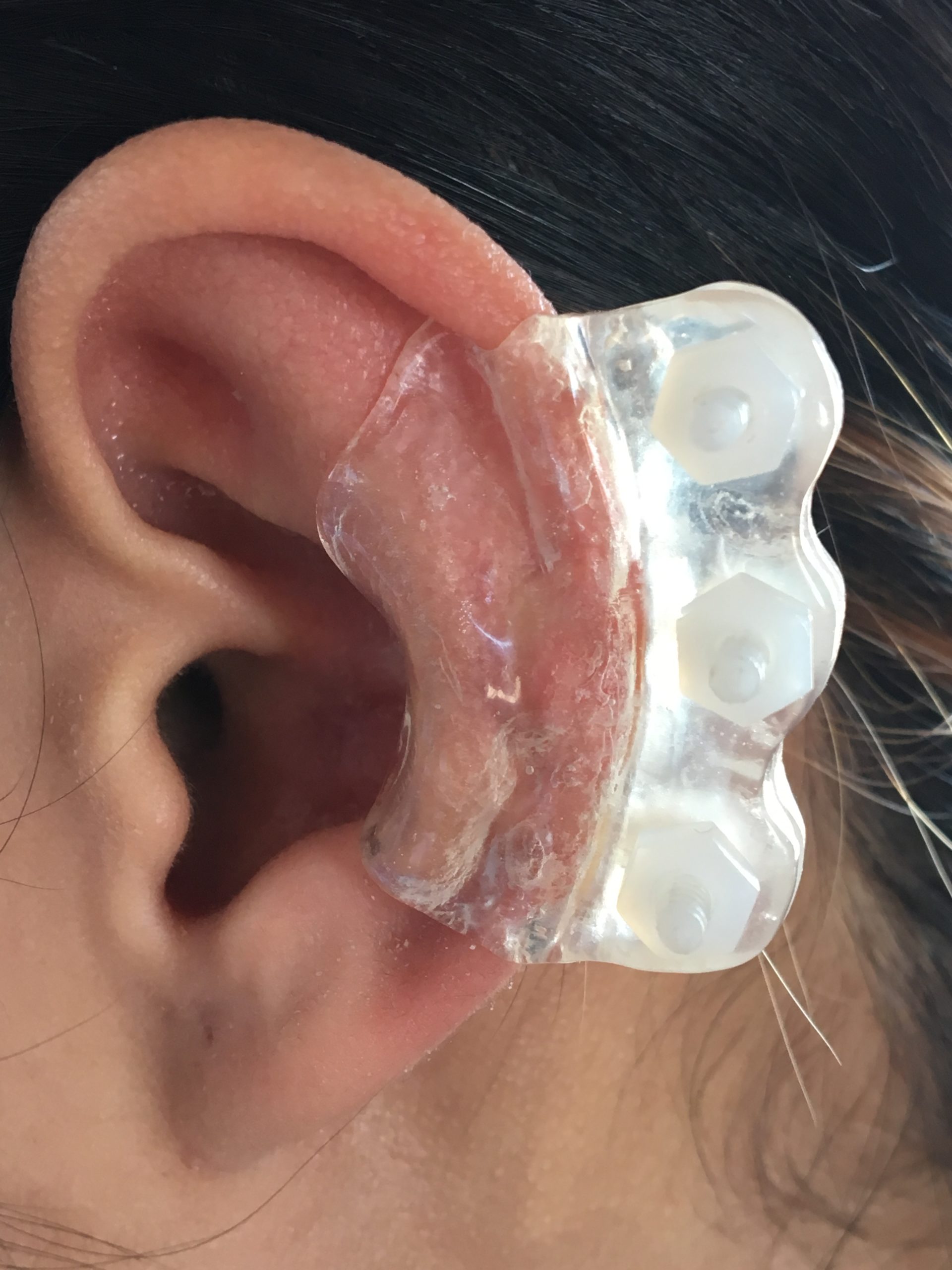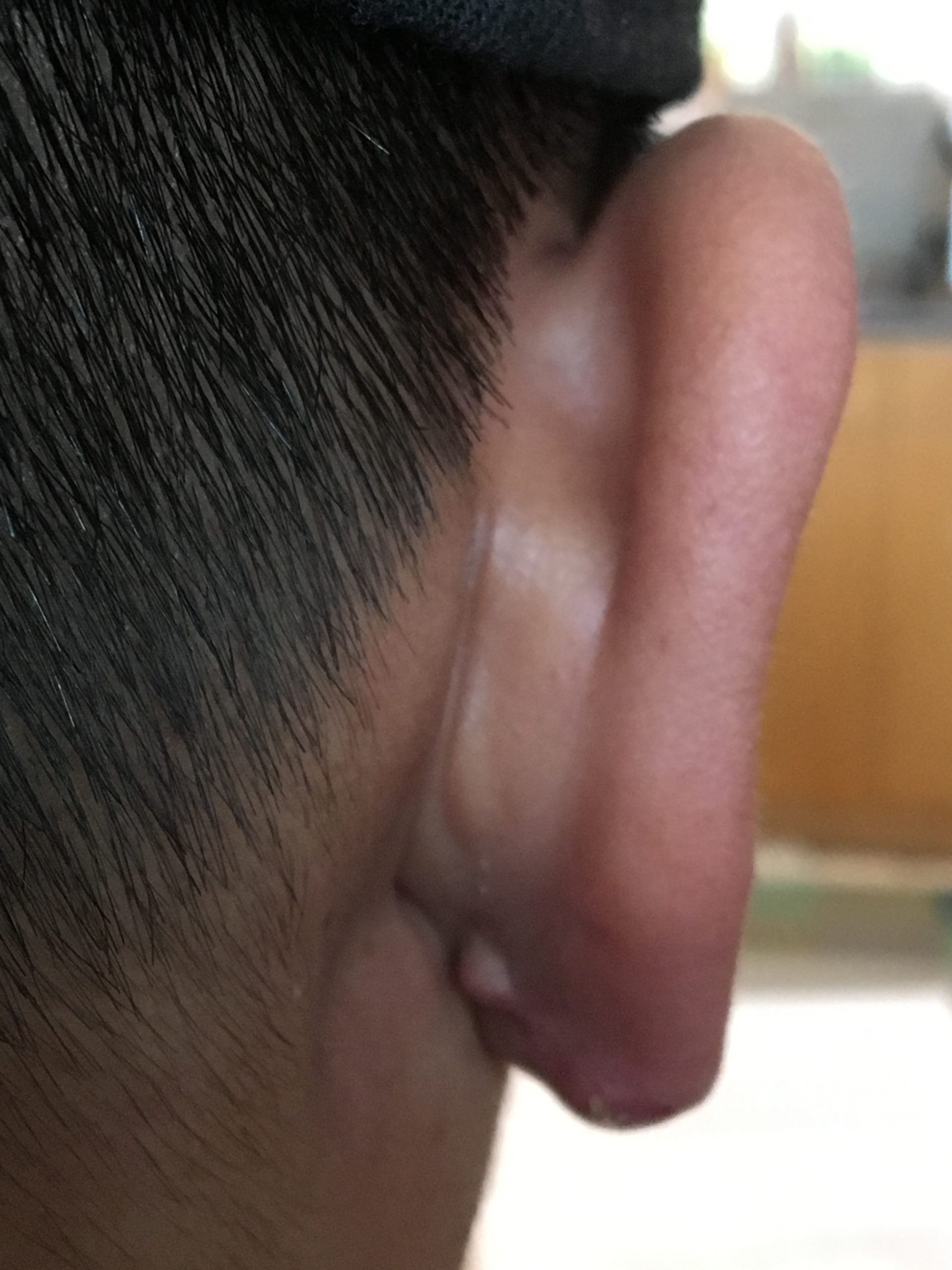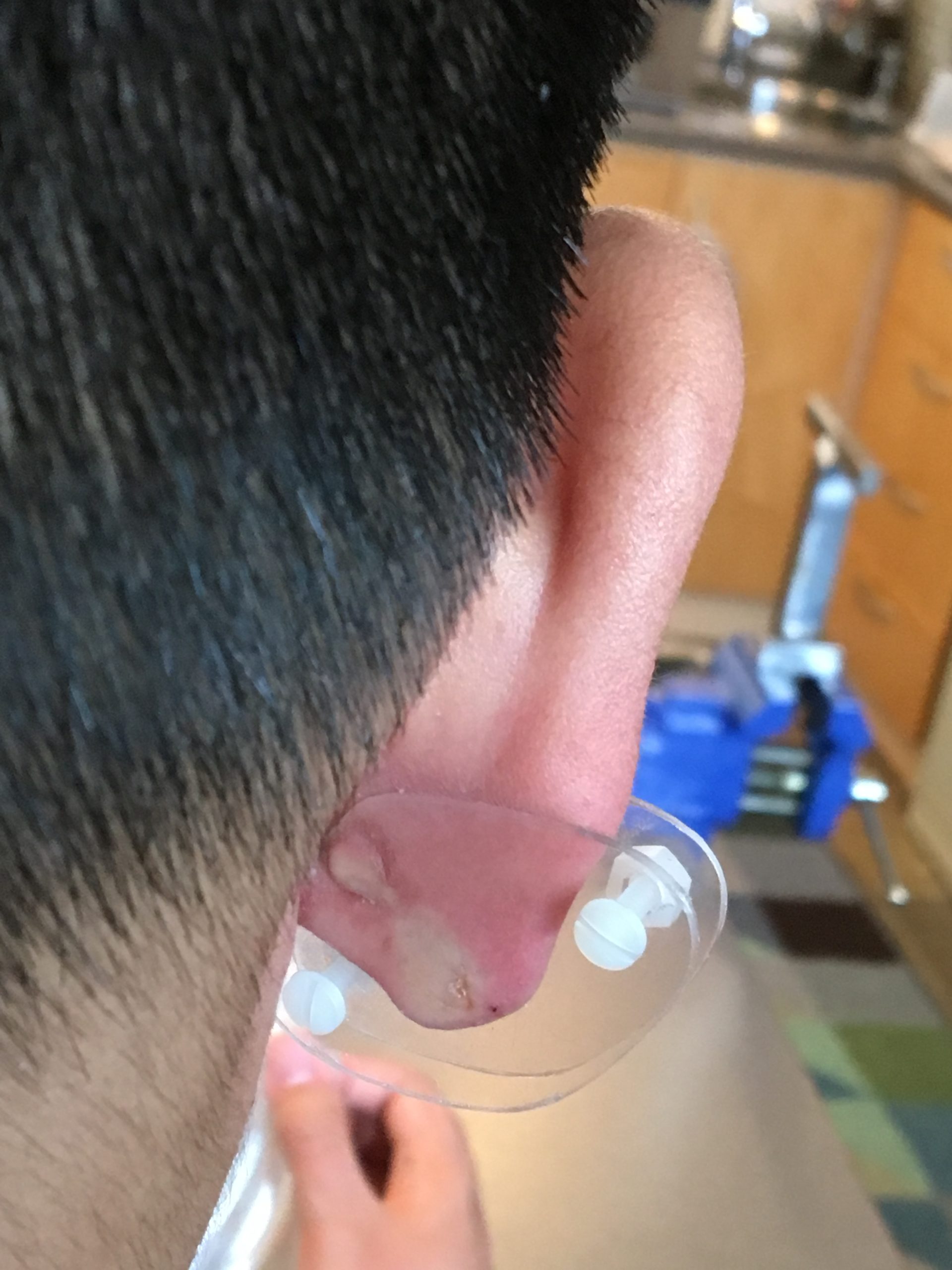 Learn More
Treatment of ear keloids requires a multimodal approach, usually including surgery, steroid injections and compression.  Application of pressure to a lobe is relatively simple and various commercial options exist, but the complex curves on the cartilage require a custom approach.  Many years of research and development have resulted in the custom plastic Earpress which is aesthetically acceptable and applies compression to the areas that need it.
Frequently Asked Questions
I am interested in an Earpress. What is the next step?
Please email the following information to joanne@mysplint.com, so I can assist you appropriately:
– Photos of the keloid
– City and country where you live
I want to make a mold of my ear, but where can I get the Detax Addition to make the mold?
I can send you enough to make 3 moulds, which is the number I would like you to send to me to ensure at least one of them is good.
I charge CAD$40.00 plus shipping.
What does a custom plastic Earpress cost?
CAD$500.00 plus shipping
The other options are significantly less expensive.
Putting on and
Using Custom Earpress
Making a
Custom Earpress Mold
Applying the
Metal Earpress
Applying the 1.5cm
Round Earpress
Applying the
Bean-shaped Earpress
Applying the
Dogbone-shaped Earpress
Tessa
I know it hasn't been the full 6 months yet and I'm still wearing the pressure clip but I just wanted to email you and say that it looks amazing so far! I'm super grateful for it and I just wanted to thank you so much because I'm very happy with the results!
Diana
I'm happy with the results. If it didn't have the pressure, the scar on my ear would be so much bigger. It was growing very fast before the Earpress earring.
Rhiannon
I felt as thought joanne had an exceptional grasp on how my keloid-less ear would react post-surgery with and without the brace. When the first couple braces didn't fit properly or didn't cover both parts of my keloid, joanne went above and beyond to ensure I received a brace that would address all aspects of the ear. While the brace was originally for the back part of my ear, it actually covers the front as there was a small keloid there as well. This was really important as the surgeon wouldn't touch that part, however with the brace I've noticed it has significantly shrunk. I do my best to wear it constantly, and instantly notice a bit of bump when I'm not wearing the brace. The fact that it's see through is a huge help as I can keep tabs on whether or not there's any additional growth etc. Overall, definitely worth the price!!
SABRINA
My experience with Joanne and the Earpress was very easy and smooth. She is very accommodating with time and really easy to talk to. Joanne understood my every concern and explained to me the in and outs of keloids, my situation and how important it was to wear this Earpress as long as possible. She helped make sure I was comfortable with the size and design of my Earpress. Now I've been wearing the Earpress for about 2.5 months and it really doesn't feel like anything, most of the time I even forget that I am even wearing it. Sleeping with it is a breeze, I only really take it off when I shower and then slip it right back on. The first time I got my keloid removed I wasn't sent to Joanne and my keloid did come back but now the second time I got it removed I was referred by my Plastic Surgeon and I am so glad I was able to have more control over my keloid with Joanne and the Earpress. I will be wearing this Earpress for 6 months for 23 hours a day, and then nights after that. I just keep my fingers crossed that it doesn't come back with the help of Joanne and the Earpress.